My Puppy/Dog
Puppy Package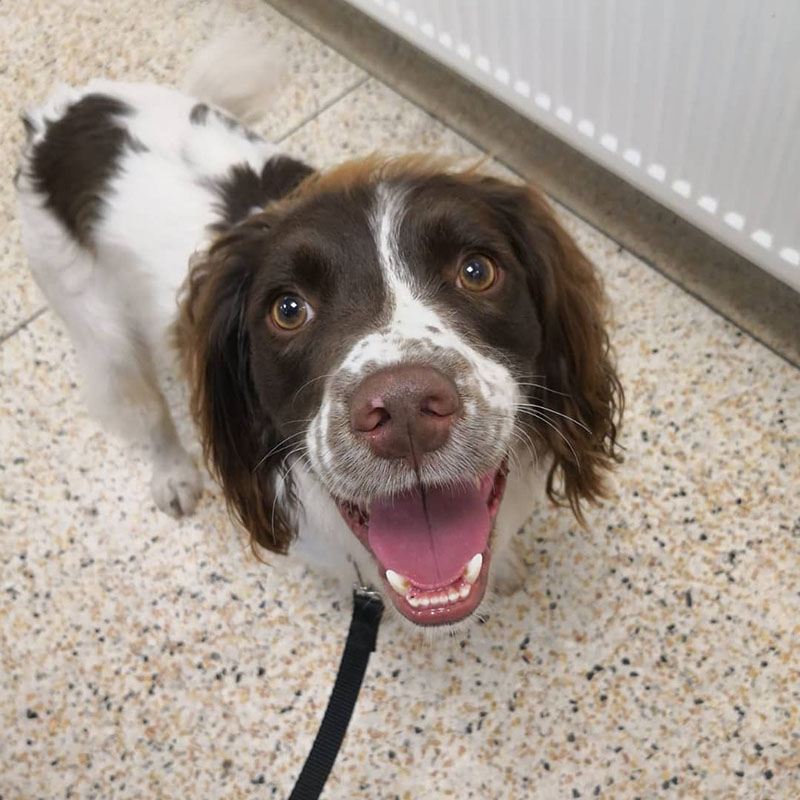 Your puppy's first visit to us is about so much more than just their vaccination. We believe your new pet deserves the highest standards of care from the beginning, and our Puppy Package is designed to give your new friend the best start in life.
For only £99.00 our package* includes:
Full Primary Vaccination Course (up to 3 x injections) using the latest vaccines to better protect your pet

Free

Full Health Examination by a fully-qualified Veterinary Surgeon

Free

Microchip (including initial registration)

Free

Advice - our team are here to answer your questions and concerns
4 weeks'

free

Pet Insurance from Petplan

Free

Puppy Pack containing Puppy healthcare advice, leaflets and vouchers

Free

Flea and tick treatment

Free

worming dose
Invitation to a

free

Puppy Party - click here to see the fun
A

free

5 month Development Review

Free

Nurse Clinics to guide and advise you as your new friend grows
Dog Booster Vaccination
Unfortunately the puppy vaccination course does not offer a lifetime of protection. A yearly booster is required to keep your pet safe against distressing and potentially life-threatening diseases, like Parvovirus. All Booster Vaccinations are carried out by one of our fully-qualified, experienced Veterinary Surgeons. They will perform a free full health examination of your pet and answer any queries or concerns you may have.
Kennel Cough Vaccination
'Coughs and sneezes spread diseases'. Kennel cough vaccination is not just for dogs going to kennels. The disease can be caught anywhere your pet may meet other dogs eg. kennels, training classes, the park. This highly contagious upper respiratory disease can be prevented with an annual intranasal vaccination.
Microchipping
We advise that all pets should be microchipped, as recommended by Dogs Trust and other major animal welfare organisations. This is required by law for all dogs. Microchipping also greatly increases the chances of you and your pet being reunited should they be lost or stolen. For more information visit: www.virbac.co.uk/home/backhome/pet-owner.html.
Fleas & Worms
We offer a variety of safe, effective products to meet your needs in protecting your pet and family against parasites. Our fully-qualified Veterinary Nurses offer free appointments to advise you on these products, and can administer them if you wish.
Neutering
We recommend your growing dog is neutered. Read our neutering leaflet to find out why.
Your New Friend
For lots more information about what you need to consider before getting your new friend, please click here.
---
*For puppies in their new homes (not available for those still with their breeder).