Vaccinations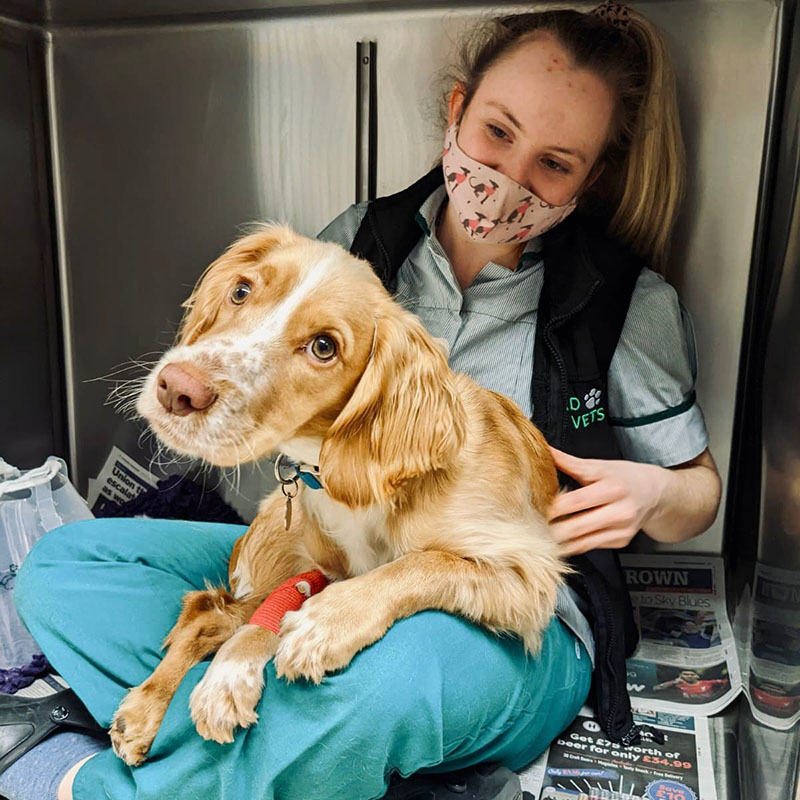 We recommend all cats, dog and rabbits are vaccinated, to keep them healthy.
Kittens and new cats need a primary course consisting of 2 x injections given 3-4weeks' apart
Puppies and new dogs need a primary course consisting of 2 x injections given 2-4weeks' apart. We advise giving the first injection when they are at least 10 weeks of age so that they can go out for a walk 1 week later.
Rabbits need just a single injection, now that a new type of combination vaccine has become available
After the primary course for kittens and puppies, we recommend a 3rd vaccination when they are 5 months of age to boost their immunity.
A single annual booster injection is required to maintain immunity in dogs, cats and rabbits. We will send you a reminder when your pet is due their booster vaccination, to help you keep your pet protected. These vaccinations will be carried out by a fully qualified veterinary surgeon after a full health examination has been done. The vet will be happy to answer any concerns you have at this appointment.

There is an additional vaccine available against kennel cough for dogs. This is recommended not just for dogs going into kennels, but for all dogs, as the disease can be caught anywhere your pet may meet other dogs e.g. kennels, training classes, shows, the park. This highly contagious upper respiratory disease can be prevented with an annual intranasal vaccination.

Rabies vaccination is required if you wish to take your pet abroad - for more information on the Pet Travel Scheme and taking your pet abroad please click here.