Operations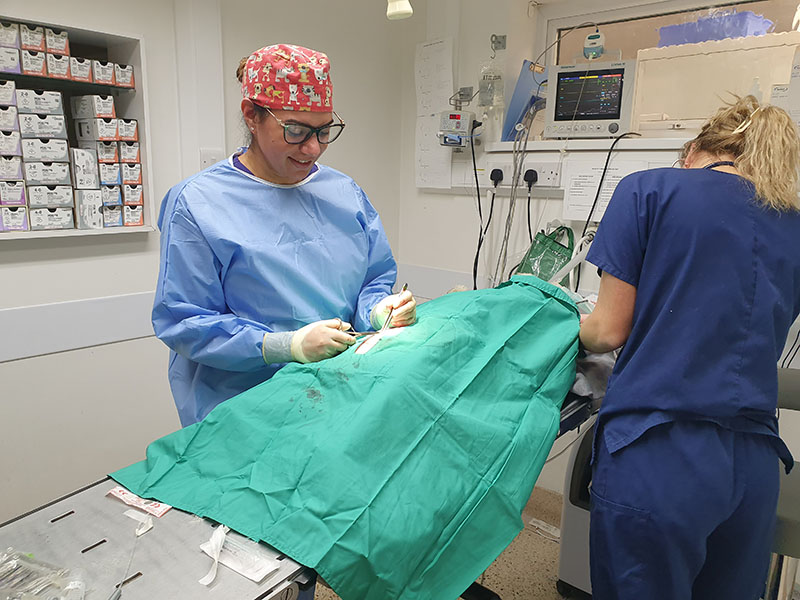 We offer a full range of operations for pets, from routine neutering and lump removals to advanced soft tissue and orthopaedic procedures, including fracture fixation and cruciate surgery. We recommend the neutering of all young cats, dogs and rabbits for health and welfare reasons - see our owner information sheet here.
Whether undergoing a routine or more complex procedure, we will treat your pet as an individual during their stay with us. Our fully-qualified, experienced Vets and Nurses will take the time to properly care for your pet, from admittance to the time they go home with you.
Your pet will be admitted by a Veterinary Surgeon or a Registered Veterinary Nurse so that a full examination can be done, the procedure explained and any questions you may have can be answered.
All of our theatres are fully equipped with up-to-date monitoring equipment, anaesthetic machines etc similar to those found in human hospitals. Just as with humans, adequate pain relief is an essential part of the healing process and we make sure every pet receives the pain relief they require for the procedure they have had.
See our "What happens when my pet has an operation/procedure?" leaflet here.